What You Should Know About The Vanilla Gift Card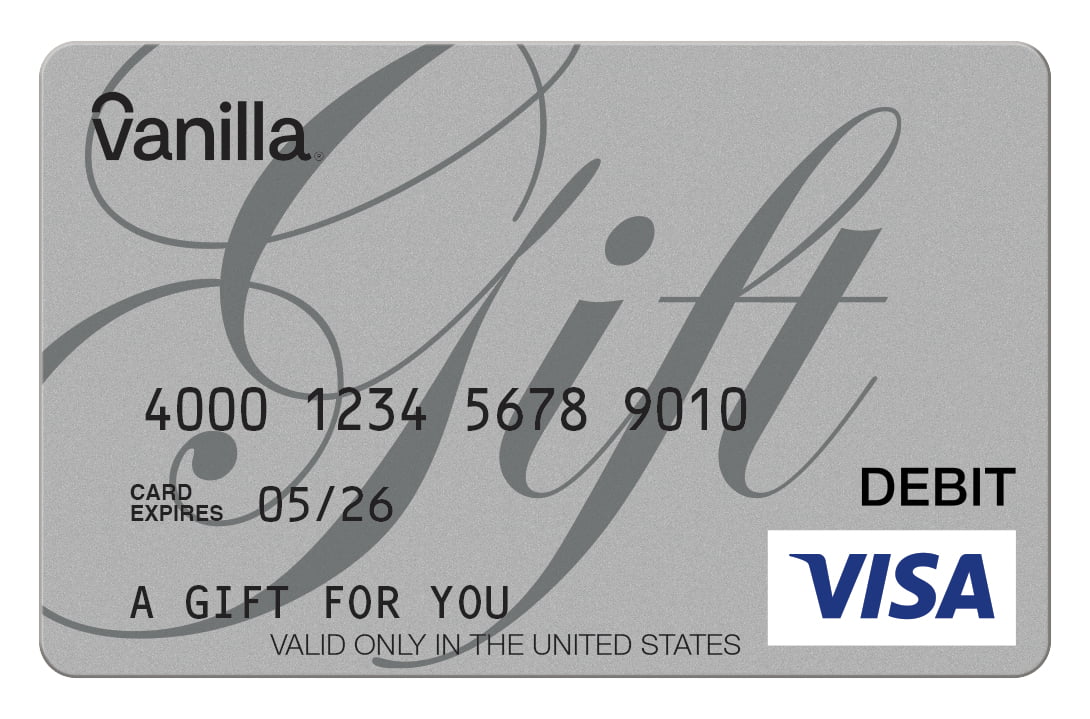 What You Should Know About The Vanilla Gift Card
Vanilla gift cards are among the most popularly recognized and used gift cards an individual can use for purchases. An individual should know more about the Vanilla gift card before using it for various purposes.
The vanilla gift card is just like other types of gift cards used for payments. The card only comes with denominations from $10 to $500, which one can purchase.
A vanilla gift card has two major types. They include physical gift cards and e-gift cards. Both can be utilized for online and in-store purchases.

One can purchase this gift card from vanillagifts.com, while usage is limited to stores that accept Visa cards. There are numerous platforms where one can sell or redeem a gift card for cash, including Apexnetwork and others
Vanilla gift cards are pre-loaded cards with a momentary value that enables a specific user to make payments. These cards are usually used for online as well as in-store settlement of transactions.
Vanilla cards are usually a store of value that one can use for various purposes. The one-of-a-kind gift card can be used for online and in-store purchases of different items; numerous outlets accept Vanilla cards.
How Much is a $100 Vanilla Gift Card in Nigeria?
Gift cards are numerous, and one can use them to purchase some items online. Currently, a $100 Vanilla gift card goes for about N31,000 in Nigeria. One can use this specific card to buy or convert its value to cash.
How Do I Withdraw Money from a Vanilla Gift Card?
Withdrawing money from the Vanilla gift card cannot be done at an ATM stand. One can consider contacting various online retailers known to convert its worth to cash.
Is There A Limit On A Visa Gift Card?
Most gift cards come with a limited amount to load on them. According to achievecu.org, the maximum for a Visa gift card is $1,000, which an individual can pack on the card for usage.
Can I Use a Vanilla Card To Buy Bitcoin?
You can use your gift card to purchase various crypto assets, including Bitcoin. One can utilize multiple platforms, such as bitpay.com, to use their card value to buy crypto assets.
Can I Transfer the Vanilla Gift Card To the Bank?
No, you cannot transfer the value of your Vanilla gift card directly to your bank account. However, consider using various Venmo, Cash App, or PayPal services.
What Is The Price of a Vanilla Gift Card?
Individuals can purchase a Vanilla gift card and utilize it for various purposes. These cards usually come in different denominations, ranging from $10 to $500; you can visit vanilla gift.com for more information.
Can Vanilla Gift Card Be Redeemed?
Yes, the Vanilla gift card can be redeemed. This gift card which acts as a store of value can be redeemed at various online and retail stores. Any outlet where Visa debit cards are accepted, one can consider it for saving their Vanilla gift card.
How Much Is a $500 Vanilla Gift Card To Naira?
Vanilla gift card has different nominations, so one can purchase and utilize their worth for various reasons. For usage, a $500 Vanilla gift card can be converted to between N200,000 to N300,000 in naira.
Can I Transfer Money From Vanilla Visa To Cash App?
Yes, you can transfer money from Vanilla Visa to Cash App to use the amount for your preferred choice. Cash App, one of the best third-party payment apps, supports different cards from Mastercard, Discover, Visa, and American Express.
Can I Transfer Vanilla Gift Card To PayPal?
Yes, you can conveniently transfer the Vanilla gift card balance to PayPal. Third-party applications allow for the transfer of value from a specific gift card. PayPal accepts the transfer of value from a Vanilla gift card.
How Long Does It Take To Redeem A Vanilla Gift Card?
Redeeming a specific gift card requires a trusted and fast retailer. One can consider various available online retailers to convert the card's value to cash conveniently. It takes a little time, but it depends on your chosen retailer.
Can I Use A Vanilla Gift Card On Amazon?
Yes, you can use a Vanilla gift card on Amazon. But you would be required to add the card details on Amazon so that it can become a payment option whenever you intend to make purchases.
How Do I Check My Vanilla Balance?
An individual can check their Vanilla balance by visiting balance.vanillagift.com. Then you should provide your card details, including its expiration date and the numbers on the specific card.
Conclusion

In conclusion, the Vanilla gift card is an excellent store of value and can be used for various online purchases and in stores that accept them. Hopefully, this article provides enough information on what you should know about the Vanilla gift card. Kindly visit our comment section for your views and opinions.