How to Pay your TV Subscription Bills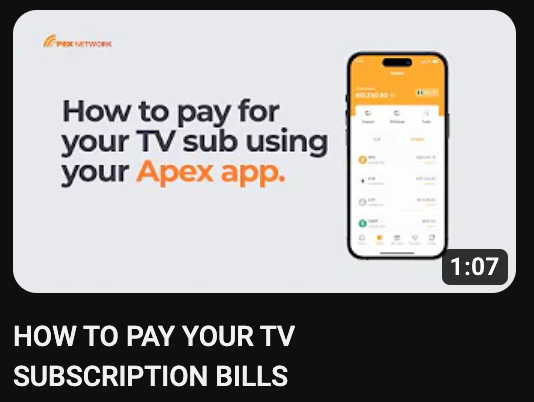 You can pay DStv, GOtv and StarTimes subscriptions easily on the Apex app. To pay a TV subscription:
Pay A TV Subscription
Sign in to your Apex app, or web app, then tap Pay swipe to 'Cable TV'.
Tap Pay Cable TV.
TV subscription will pop.
Tap the service provider dropdown menu.
Choose a service provider.
Tap the subscription package dropdown menu.
Choose a subscription package.
If you're paying a DStv, GOtv or Startimes subscription, type in your smart card number.
Step by step process below: