HOW TO EARN INCOME THROUGH GIFT CARDS IN NIGERIA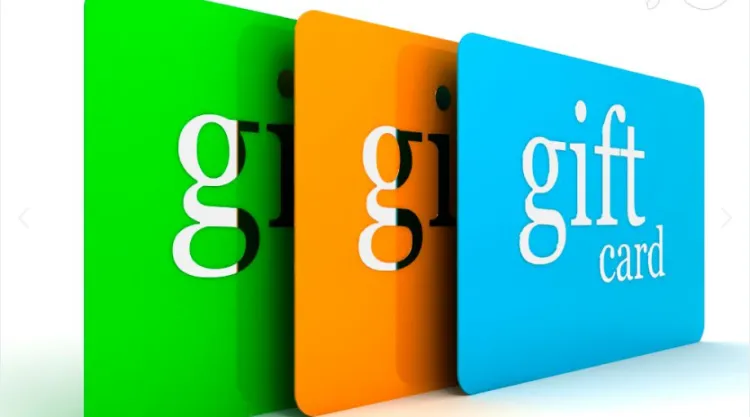 Gift cards are now getting popular in Nigeria, individuals and organisations have seen the benefits of moving with the trend. Also, "In value terms, the gift card market in Nigeria has recorded a CAGR of 11.3% during 2018-2022."  
While the Gift card market in Nigeria is expected to increase from US$ 1,628.0 million in 2022 to reach US$ 2,789.0 million by 2027.(Market Research.com) this tells of the massive potential it offers.

Meanwhile, Nigerians are still scratching the surface at present, by the time the higher percentage of Nigerians get involved, it will become more massive than what we have seen so far.
Earning income through gift cards is what a lot of Nigerians are yet to understand, what may have caused this? Possibly as a result of low information around this topic, and government policies on Cryptocurrency in recent times, in which gift cards are like a sister to, this might have made people lose interest in what it entails and how it can be beneficial to them.
HOW DO YOU GET GIFT CARDS?
Let's talk about how to earn gift cards. There are several ways to earn gift cards across the globe, but for Nigerians, it's still very few. The fact is a few are still into it. Even organisations that should have been using it as a means of transaction are yet to come up with anything. I will only highlight the few ways Nigerians earn gift cards.
Buy online: You can buy gift cards online. Most stores that offer gift cards are still foreign stores like Ebay, Amazon, Itunes and some others. This actually depends on what you aim to achieve, let's say you are looking to gift a friend an item, buying a gift card for the individual to shop for whatever he wishes on the store will save you the stress of thinking of the right gift, meanwhile, it's left to this individual to shop or trade the gift card off.
Buy from individuals: You can actually buy a gift card from individuals, mostly at discounted rates so you can have a profit by the time you trade it. For someone who got a gift card as a gift but needs urgent cash and doesn't want to go through exchanges, you can actually buy from them and sell to make your profit.
Earn it via giveaways: Some organisations do run giveaways using gift cards as the prize. If you find yourself lucky to be among the winners, you get a gift card, either the digital or physical depending on the competition guideline,

A gift to you:  A friend or family might decide to give you a gift card as a present, or a relative abroad might dash you a certain amount of gift card, let's say an Itune gift card worth $50. In that way, you have a gift card to yourself.

HOW TO CONVERT GIFT CARD TO CASH

If converting your gift cards to cash is your  end goal, there are some simple ways to do this.
Sell on Exchanges: This method is the easiest and fastest means of earning from your gift cards. Exchanges are coming up in different parts of the country, but reliability is what matters, consider rates and speed, that's where Apex network comes in. For the best rates and speed, you can trust them.
Sell to gamers: Some cards are actually for accessing gaming platforms, (name some cards) gamers are actually looking for individual who have these cards so they can buy from them, the issue is that, most of these gamers looks for cards they can buy cheaply or at discounted rates for them to avoid full payment on the gaming platforms that sells the cards. Also, just a very few gamers look for such in Nigeria compared to western worlds where gift cards have become popular.
Sell on Forums website: There are forum websites where you can actually sell your gift cards, you just have to place your card details and the amount you are willing to sell. A potential buyer would approach you to negotiate, but here, be diligent or so to say, be smart with who you are dealing with as there is a high risk of scam.
Sell on Your Social Media handles: Social marketing is becoming a simple form to sell your wares, so it is an avenue to sell your gift cards. Put out words about your cards on your IG, Facebook or WhatsApp status, from there, you can get contacted by someone who is interested and trade off your card.
Earning income through your gift cards in Nigeria is simple and easy, you just have to understand what works for you. With the different ways we have highlighted so far, using exchanges like ApexNetwork Apex Network are the fastest and secure ways to earn income from your gift cards.
Written by: Adefimilola Tosin