How to Buy Gift Cards Online as a Beginner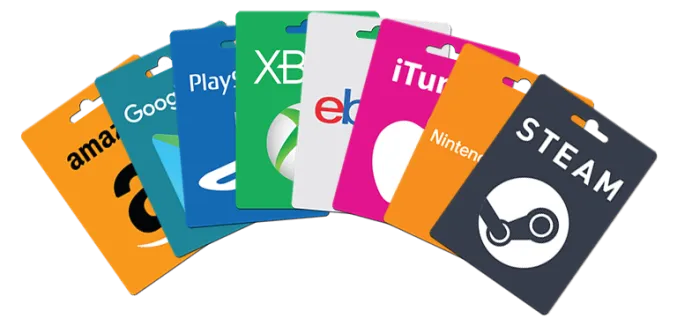 Buying gift cards online for the first time can be somewhat intimidating, especially if you've been scammed or know someone who has. There are a million and one scammers everywhere looking to rob unsuspecting victims, and you would be within your rights to be scared.
However, buying these cards can be manageable, and you can have your first gift card or a few bought in hours. This guide will hold you by hand and show you how to purchase gift cards online, even as a beginner.
4 Things to Consider Before Buying Your First Gift Card
1) Buy Only on Referral
If you've ever heard the saying, "If it seems too good to be true, it usually is," then you'll know there's always a reason to exercise caution when trading online.
Due to how popular and lucrative gift card trading has become, and with more unscrupulous individuals getting mixed in it, you should only buy from reputable sources or based on referrals.
This ensures you get your money's worth each time.
When buying gift cards, you want to ask around from those already versatile in the purchase and only buy based on their referrals.
2) Have an Idea of Your Ideal Card in Mind
You also want to have an idea of how your card will look before going ahead to purchase it to hasten up the process.
3) Have an End-goal in Mind
Another factor to consider before purchasing your card is the end goal. Since most cards have an expiry date, you want to know what you plan on doing with them before purchasing.
Some cards are gifted to friends while others are resold, and your end goal should fall into one of these.
Alternatively, you could just buy gift cards without an export date to secure yourself.
4) The Right Time to Buy
If you plan on becoming a reseller, you need to know when to buy these gift cards to maximize your profits.
Buying gift cards after the holiday season, when the supply is well above the demand, will see you buying a little lower than the regular price; that way, you are getting slightly more than you would if you had bought when the demand is higher.
How to Buy Gift Cards for Beginners (A Guide)
1) Buy Gift Cards from Large e-commerce Sites
Many sites promote and sell gift cards from large e-commerce sites like Amazon, eBay, Etsy, and the like. However, you are better off buying from these eCommerce sites directly.
You log into the site of your choice, navigate to the gift card sales page from the drop-down menu, and place your order.
You can choose to have this card via text or email, and depending on which you choose, you would be required to enter some information like the email where it will be sent, the quantity, and the date and time of delivery.
2) Buy from Trusted Gift Card Vendors
There is also the option of buying from trusted gift card vendors online. These guys have been in business for a while and have built a strong reputation.
While being trustworthy, one minor downside to using them is that you might be required to pay a sign-up fee, which would eat into your profit. However, this is usually a small price for value and trust.
Such reputable sites include Gyft, GiftCardGranny, CardCash, Raise, and GiftCards.com.
3) Buy From Friends
This option is the least likely to make you a massive profit since you would buy from friends. However, it is also the most likely to be secure since there is very little chance your friends would want to scam you.
Finding friends with gift cards for sale might be tricky, but you can typically go around this by regularly advertising your need for gift cards on WhatsApp.
Sending out regular short WhatsApp broadcasts intimating your contacts you buy gift cards will keep you in their minds, so they reach out when they have for sale or know anyone interested in selling.