Introducing Version 3.0 - What to Expect!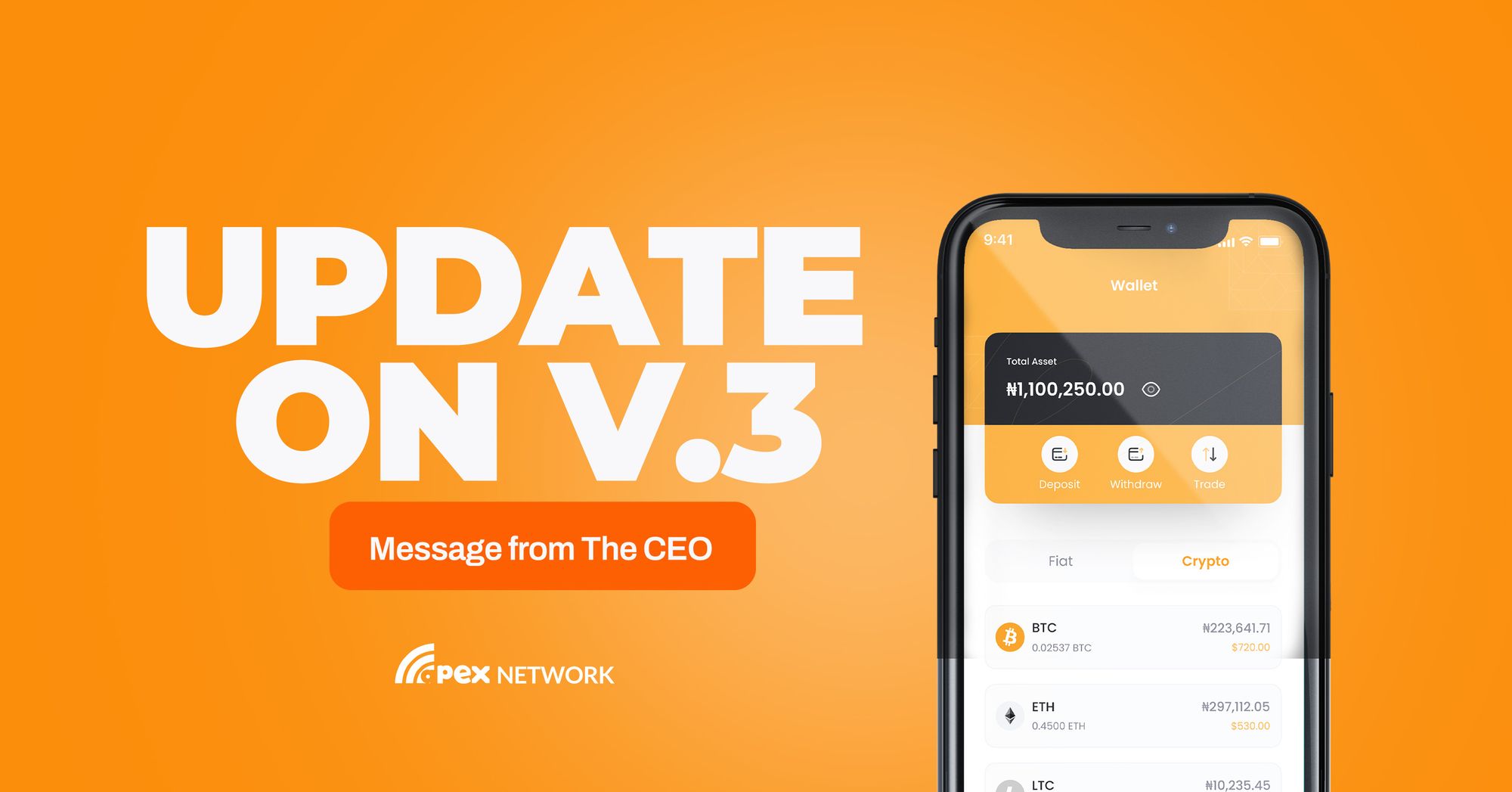 As a user of our current app, we highly appreciate your feedback and recommendations. We have taken your input seriously and dedicated time and effort in the past few months to develop an upgraded version of our app. Today, our hard work and dedication have birthed Apex Network Version 3.0. This iteration is a game changer in the Crypto and Blockchain technology industry.

What this has to offer is enormous; aside from trading your Cryptocurrencies and Gift Cards, V3.0 offers new solutions that provide a comprehensive platform for managing your daily transactions as much as paying for your cable subscriptions.
What to Expect on Version 3.0
Buy Crypto coins of your choice: The era where you have to send Fiat to someone in exchange for Cryptocurrency has come to an end; on version 3.0, buying the Cryptocurrency of your choice is now possible using the funds in your wallet.
Swap: Have you got more Bitcoin in your wallet and needed an Ethereum to hold in your wallet? Yes, you can easily SWAP between these assets without any hassle. Easily swap between Cryptocurrencies and reduce your transaction fee.
Buy Gift Cards: Buy gift cards for friends, family, and yourself. This is as simple as you can think, as every purchased Gift cards come with a code that you can redeem at their respected online stores.
Pay Bills: Paying PHCN bill is now live on Apex Network version 3.0; say no more to power outage.
TV Subscription: Pay your DSTV, GoTV, and Startimes subscriptions on the go.
Airtime & Data: You can now recharge your mobile phone and subscribe to your preferred data network.
Transfer Funds:  Funds can now be transferred to other Apex Network users; this is done by knowing the recipient's username or registered email address on the app.
V3.0 offers more than just trading; it's a solution to your everyday activities related to finance and funds. It will remain user-friendly, seamless, and convenient to use.